Hairlocs

Professional Hair Extensions

Choosing the right hair extension supplier can make all the difference for your career, your guests, and your reputation! Our commitment to you is to be YOUR reliable source of the highest grade, Full Cuticle, Remy hair at the best prices in the industry!
Why is Hairlocs
the best hair supplier?
We're changing the game with premium hair extensions…
Lowest Prices in the Industry
Free Welcome Package. Learn More
50 Deluxe Colors and 4 Textures
Hair Insurance with Hairlocs Hair Care
All 4 Systems: I-Tips, Tape, K-Tips & Wefts
Continued and ongoing support from top educators
Top Tier, Silky Smooth A-Grade, 100% Full-Cuticle Remy Hair
Join our Facebook community of stylists helping and supporting each other
Wholesale Pricing for Verified Professionals & Cosmetology Students
Verify Your License & Get Your Free Gift! (Just pay for shipping)
Join Now
Discounted pricing available for Licensed Cosmetologists, Salons & Cosmetology Students. Retail pricing available for regular accounts.

Sign up to get your
FREE Welcome Package

Color Ring with All 50 Colors
A Full 12" Tape in Extensions Bundle
Valid for 30 days from your account verification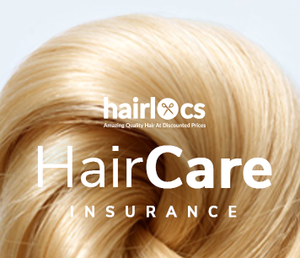 Discounted Price List for Professionals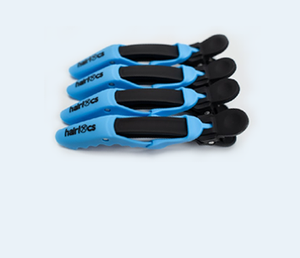 4 Pack of Hairlocs Sectioning Clips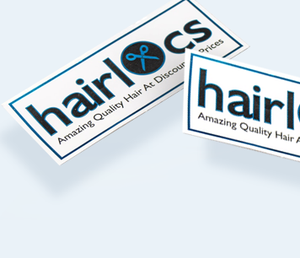 Hairlocs Stickers for Your Workstation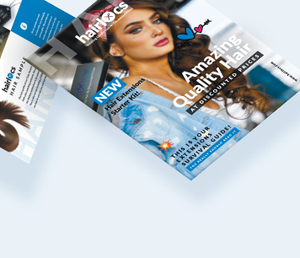 Welcome Letter introducing you to Hairlocs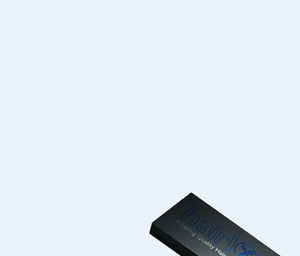 hair extensions
Professional Quality
We offer amazing discounts without compromising the quality of the hair or the technology behind it. Our minimally processed hair has zero damage to the cuticle and therefore retains its integrity which makes it highly durable and maintains its luxurious feel after washes and adjustments, just as it was on day one. That means full cuticle hair and perfectly aligned strands with zero shedding or tangling and most important of all, silicone free.
learn more
I-Tip & K-Tip Retipping
Our re-tipping capability allows your i-tip and k-tip extensions to be reused. Your clients can enjoy their extensions longer while creating more opportunities for appointments, as customers will be coming back to you for adjustments more often. This is a unique process exclusive to Hairlocs and when the hair is returned, it is not only re-tipped but reconditioned and performs like new. Your guests will love this extended usage and ongoing performance. 

ONLY FOR LICENSED COSMETOLOGISTS
Get Wholesale Pricing Now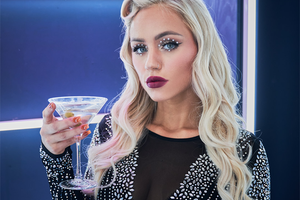 Register Your Professional Account
When you register, you receive our fantastic welcome package for FREE. Not only does it include complementary clips and the all important 50 shade color ring but beyond all, a sample pack of our hair to assure and inspire you to the actual quality that you will receive from Hairlocs. You'll also gain access to wholesale pricing and an invitation to our online support group, where you can connect and network with other professionals, share tips and tricks and assist you in all things hair extensions.
join now

Join the Exclusive Hairlocs Family
Our community is active with creatives, stylists, influencers, educators, and trendsetters who love to post their hair transformations, latest styles, professional wins, and creative endeavours. The Hairlocs support group is a community of hair professionals ready to help and share their knowledge and experience. Best of all you can join for free today and gain a wealth of insight into the industry.
SIGN UP FOR FREE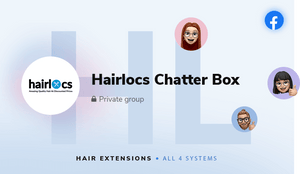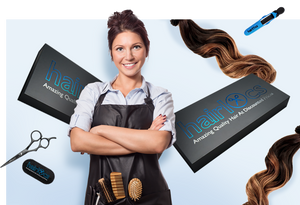 No Certification Required
Our special stylist discount is available to all stylists, regardless of whether or not they have completed our certification process. Our goal is to provide these professionals with the opportunity to use our high-quality hair and enjoy the benefits of effortless installations. We firmly believe in providing value to our stylists and want to provide the highest quality, most affordable hair on the market.
join now

Become an Expert in All Four Systems
On the other hand, for those interested, we wanted to provide affordable high-level education for stylists who wish to learn and master all four systems. Our engaging and extremely affordable certification course is for anyone who wants to become an expert in hair extension installation. Once completed, you'll even be able to proudly display your certificate in your salon notifying guests of your new exciting skill set.
Learn more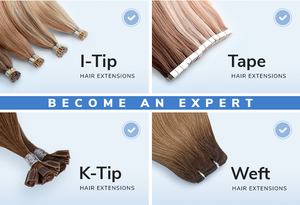 The Hairlocs Starter Toolkit
Everything you need to do professional hair extension installs on all 4 systems.
Shop All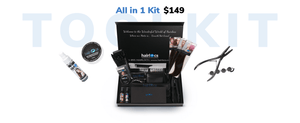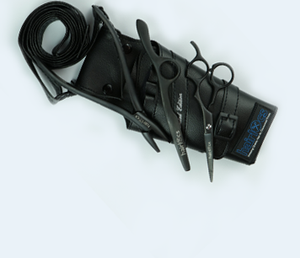 Black Matte Toolkit (i-Tip & Tape)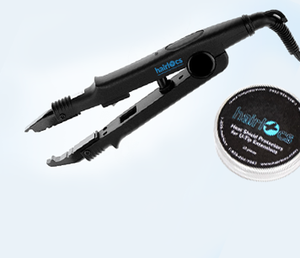 K-Tip Heat Iron & Heat Shield Protectors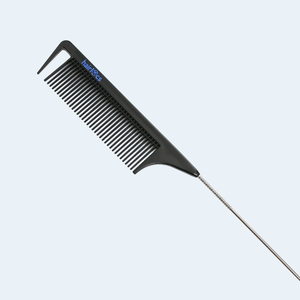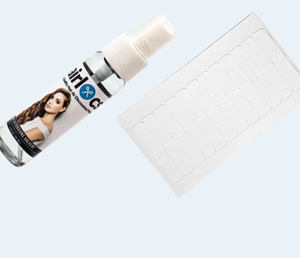 Tape Solvent & Replacement Tape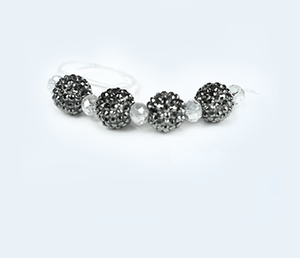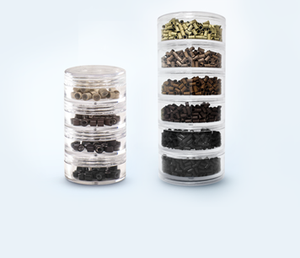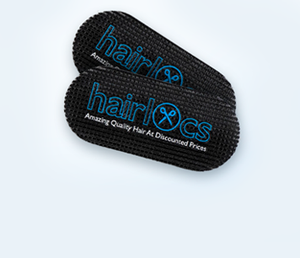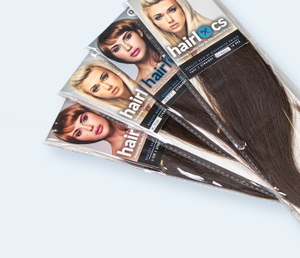 Add 12" Training Hair
for all 4 systems for just $50

If you have your own tools you don't have to buy it. You can also buy all the tools separately on our website.
join now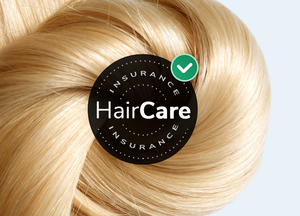 FREE HairCare Insurance on your first order.
Our HairCare Insurance provides an extra layer of protection to every hair extension you receive from us. If any issue arises, simply submit an insurance claim to info@hairlocs.com, including photos and a description of the situation you are experiencing with your hair extensions. Upon approval, we will replace your hair. We will even cover the cost of standard shipping on your replacement hair.

After your first order, you have the option to purchase Hairlocs HairCare at checkout. When prompted, check the box to say yes to 100% protection.

hairlocs
Testimonials
Check out what stylists and their guests have to say about Hairlocs.

hairlocs
Verified Reviews
★★★★★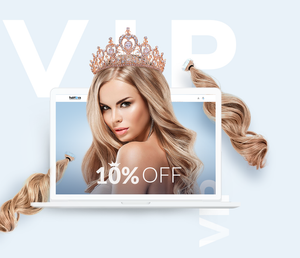 10% ongoing discount
Become one of our exclusive VIP members. Purchase $10,000 of hair within 12 months of your registration and you will automatically be awarded our VIP Membership which will entitle you to a 10% ongoing discount off these already amazing prices. This discount will be applied to all product purchases and will also apply during promotions and discounted pricing, even on shows (Simply show us a valid id and your discount will be applied) plus you will be entered into various exclusive promotions (VIP's only) which will be held from time to time during the year. So not only will you get an amazing quality hair at amazing discounted pricing, but you get all the other benefits that go with it.
join now